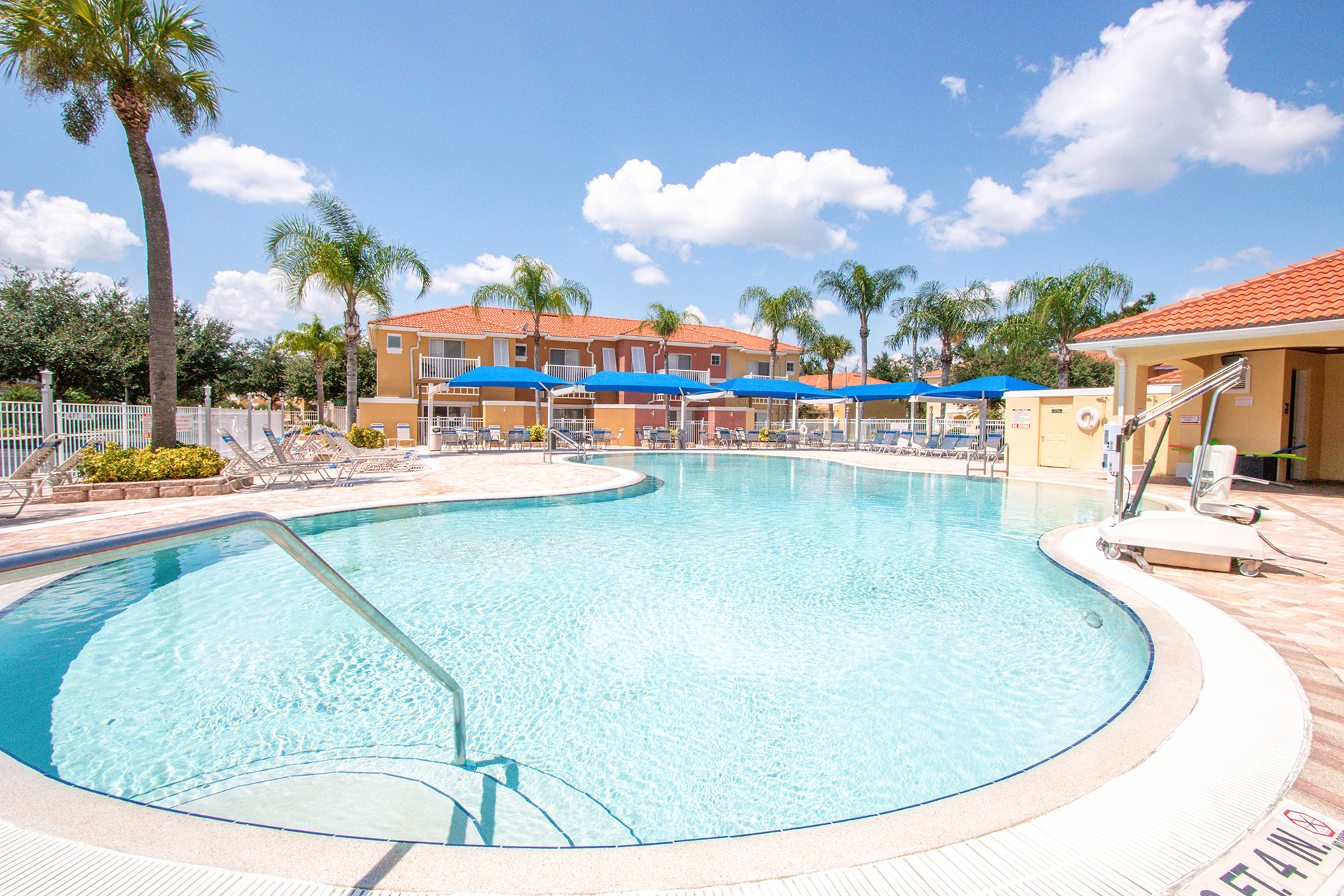 Our primary goal right now is the health and safety of our guests and staff. We are doing our best to make sure that once your house is cleaned and inspected, no one else enters the house before you.
We are doing our best to limit contact in our office by taking payments in advance and making check-in's as quick as possible.
We are encouraging our staff to wear masks when interacting with guests and as well we encourage our guests to wear masks when entering the office/reception.
Berkley lake townhomes is your hideaway in the heart of Central Florida's visitor area. Relax in the luxury of your own private townhome while exploring all that Florida has to offer.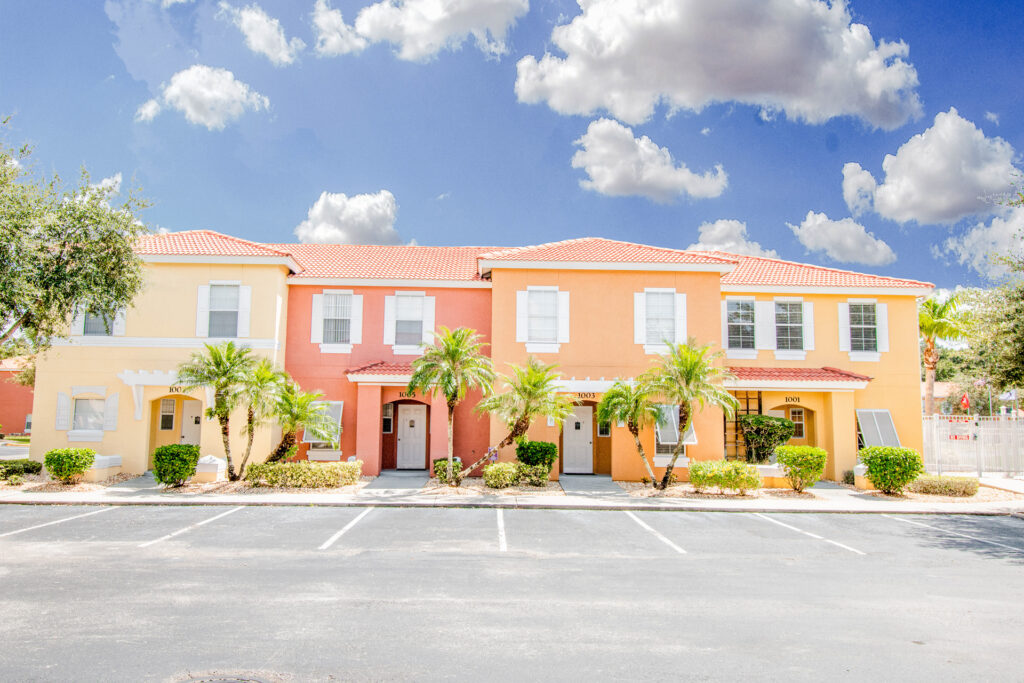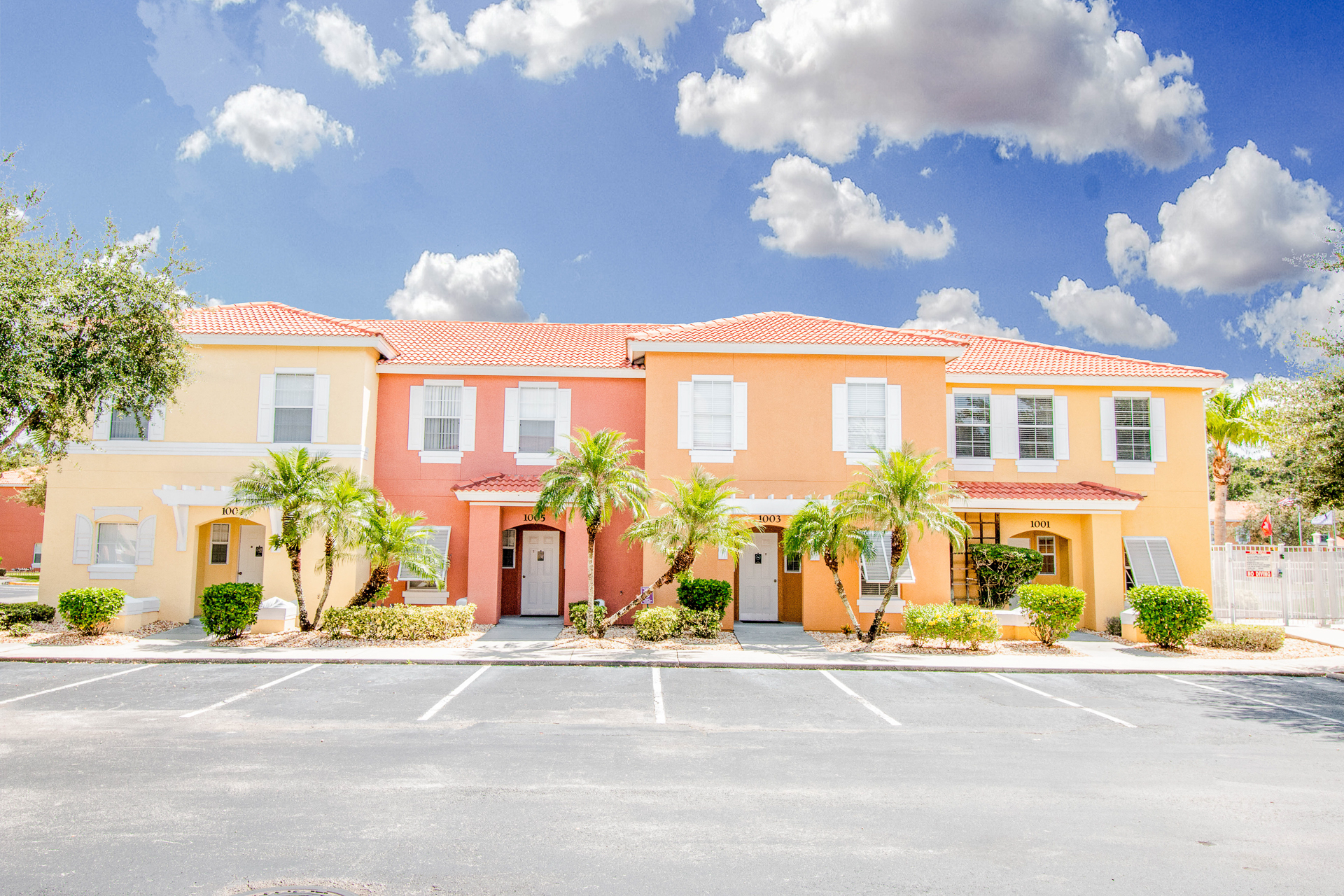 We are moments away from Central Florida's main attractions, theme parks, shopping and dining.
Plenty of things to do enjoy our Tennis Court, Basketball Court, Beach Volleyball, Outdoor Table Tennis
Parking is included with your booking and there will be up to 2 spaces available in front of your townhome
HANDICAP ACCESSIBLE HOMES
We do have townhomes on property with bedrooms on the first floor and handicap accessible bathrooms.
There are plenty of activities for the family but we have two kid's Playgrounds and a kiddies splashpad for the little ones
Enjoy our fitness room , two outdoor pools. Our outdoor pools are heated seasonally and when temperature permits.
If packages are sent prior to 1 week, a $10 storage fee will be added. Packages sent above 7 boxes will also be charged a fee.
If you need any assistance please call the hotel at 786-484-5945 and a Guest Service Representative will gladly assist you.
Is allowed but only catch and release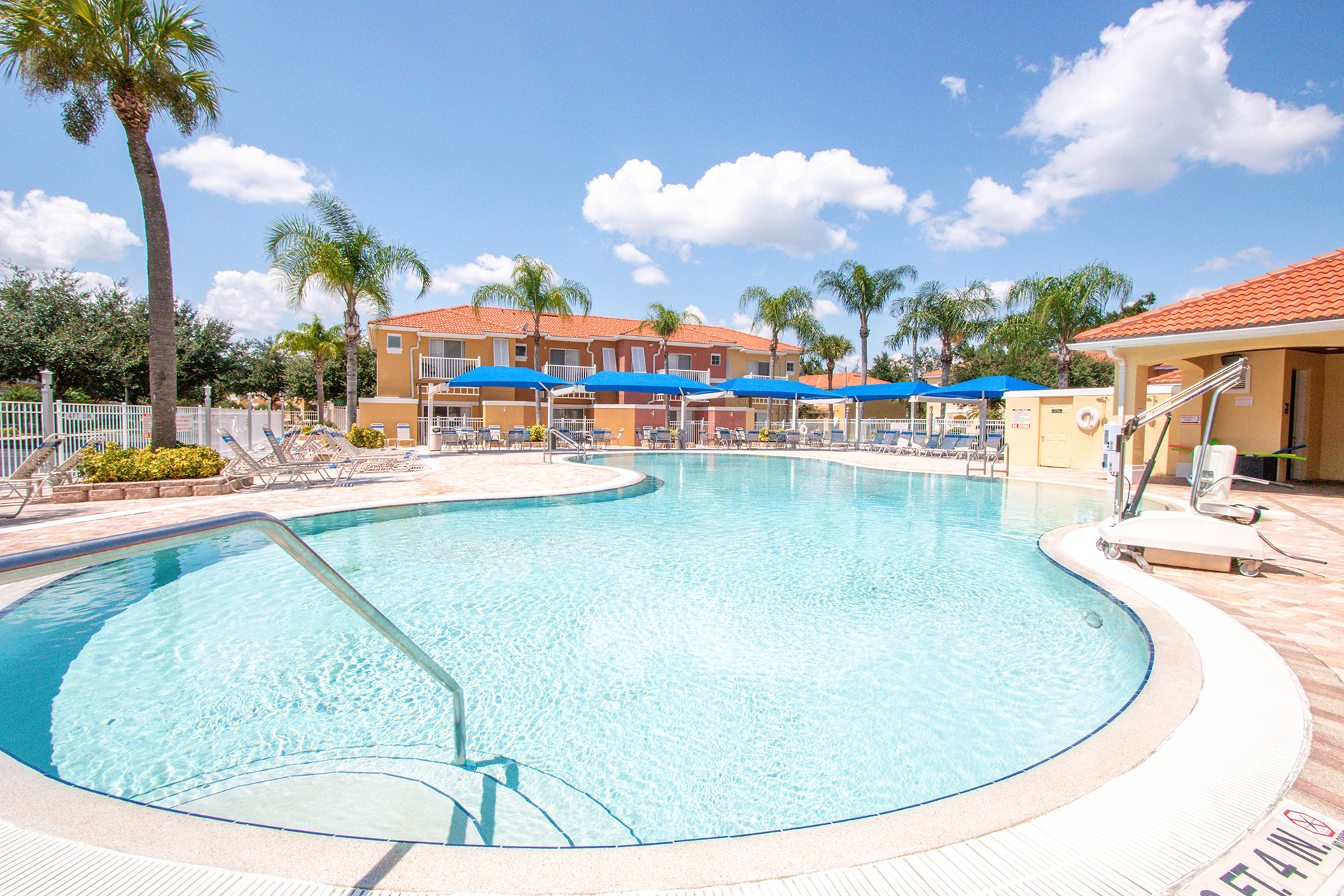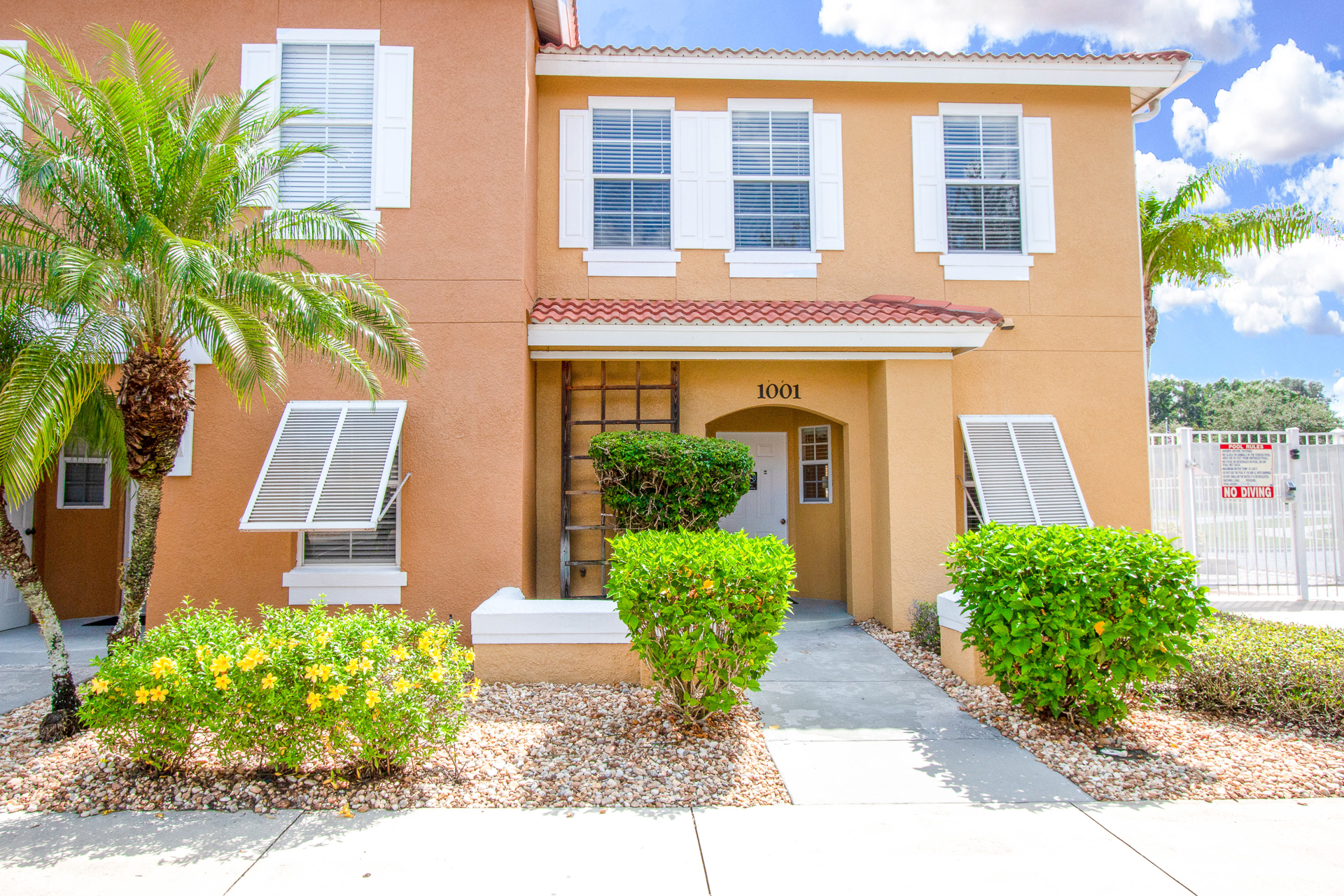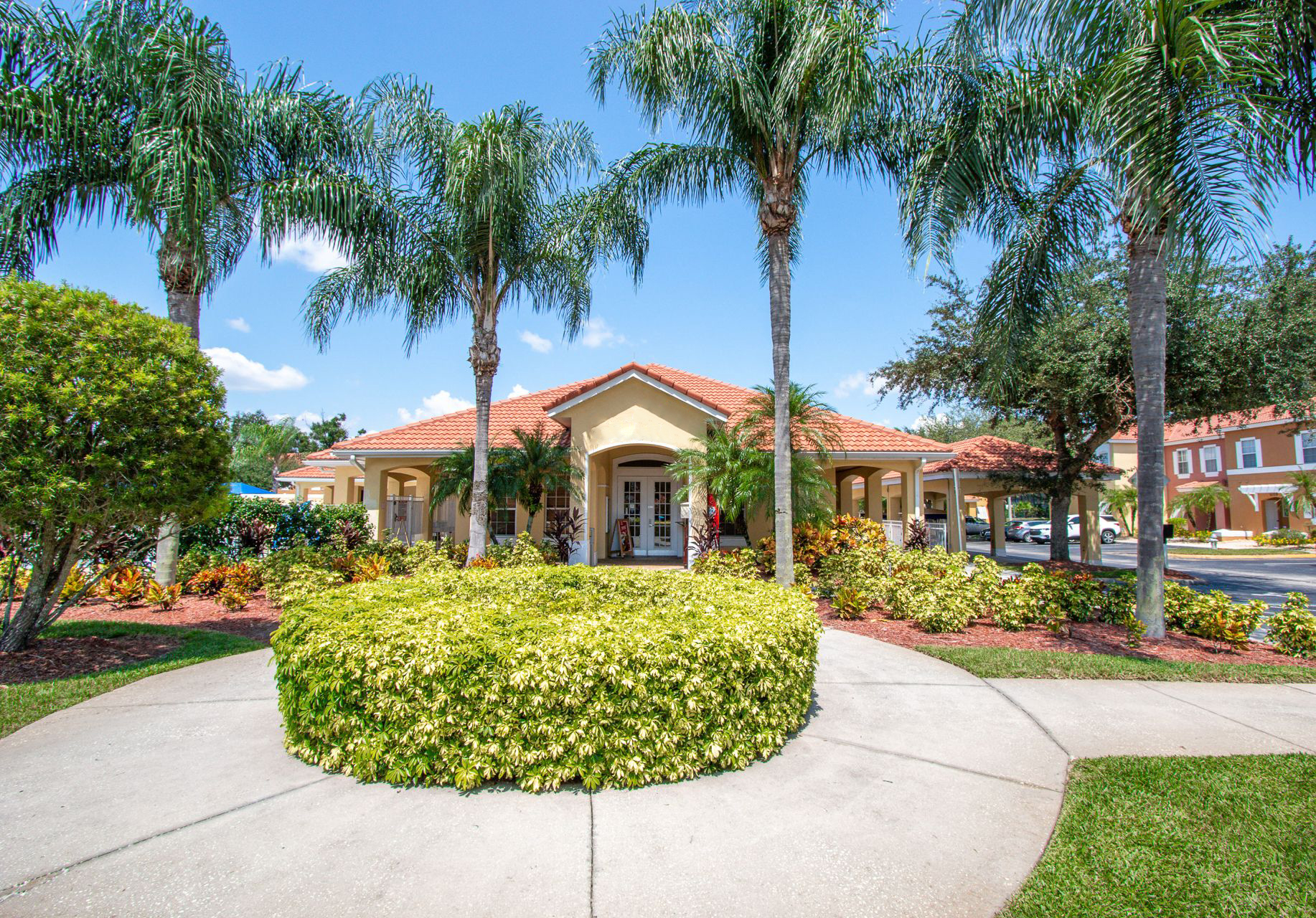 See what our Guests are saying
Wonderful accommodations!! Spacious, clean and has everything you would need. Weiss at the front desk was so helpful, friendly and just made our stay so pleasant and easy.. even when we kept extending with short notice. Everyone else at the front desk was very friendly and helpful as well! Really enjoyed our time here.. beautiful pool to relax at. Perfection for our family
The rental hall was very nice !
Spacious, clean,quiet and affordable will definitely return
Aliz Johanna Mancipe
2021-06-29
Excelent place
MIcha Fenomenal
2021-05-27
Took a little vacation all to my self. Did nothing but relax and eat. My stay was pleasant(lots of room/clean/good value)and the pool was everything 💙 Hapimag staff were great 🙌🏿. Security at the gate NOT so much.(Customer service is very important) You need a car to get around. I used Lyft & Uber($not to bad-a little wait on the wknds). Lots of places to eat & things to do nearby. I will be returning with my family.